The greatest and most reliable free tool for translating text from Malagasy to French and from French to Malagasy.
Mpandika teny frantsay amin'ny teny malagasy
You get instantaneous access to translating words and phrases.
The Favorites menu allows for use even when offline.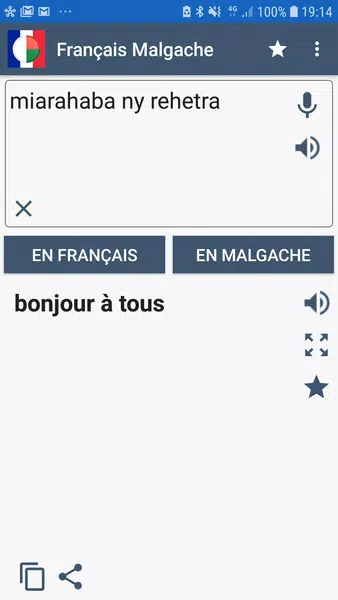 Features:
Words and phrases are translated into other languages.
Voice input and you can instantly talk and have it translated.
Voice output with an accent in order to hear text that has been translated.
Send the translation to someone else via text message or email.
Access offline marking and viewing of translations using the Favorites menu.
With Favorites mode enabled, it is also possible to utilize it as a dictionary.
There is an option to copy translations to the clipboard.
The ideal application for learning French and Malagasy languages
The best app for staying in touch while you're on the go.